MBBS Admission in India
Since our establishment we have helped students achieve their goals to complete MBBS. We can help you pursue your MBBS dreams too!
Receive stellar MBBS education at a prominent private college in India.
Enrol in one of the finest MBBS colleges in India at affordable fees!
MBBS in India
Studying MBBS in India is a significant choice for the undergraduates who wish to pursue medical education in their careers. It is among the highly preferred course by all medical aspirants worldwide.
The top best medical universities, sincere professors, and strong education structures in India pave the way towards success. For securing MBBS admission in India, the aspirants need to appear in the NEET examination. You will receive a NOC after you have cleared the exam. A peaceful and healthy environment in India proves beneficial for the students to quickly acquire knowledge.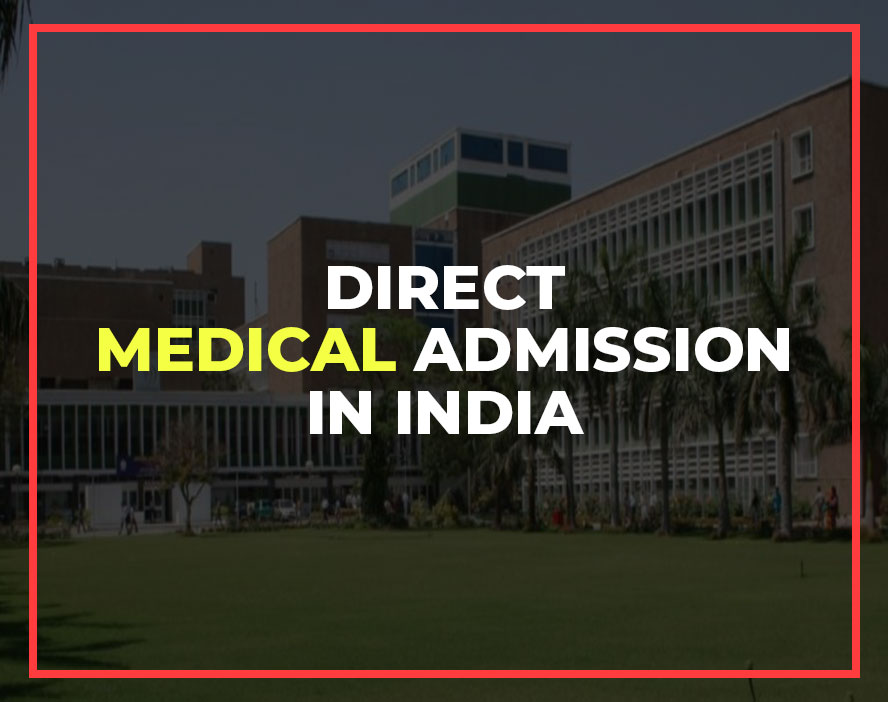 The duration of the MBBS course here is of 5.5 years, whereby the first 4.5 years are chosen for the classroom training, whereas the rest 1 year is for your paid internship course. The degree that is awarded after you have completed the MBBS course is either Bachelor of Surgery or Bachelor of Medicine. MBBS admission fees in India range from Rs. 4 lakhs to Rs. 8.5 lakhs per year.
For health practitioners who wish to earn a degree in MBBS from a recognized college/university, and want to become a surgeon or physician, then India would be a great choice. MBBS in India has the highest ranks in research and training programs. All the top Indian medical colleges are approved by UNESCO, NMC, and WHO. For applying to MBBS courses in India, candidates are recommended to pay keen consideration to the vital dates. Here, the academic year for medical courses begins in September or October, and the aspirants are able to apply in June/July. 
GUIDANCE FOR MEDICAL COLLEGE ADMISSION
BEST EDUCATION CONSULTATION
Students competing for a seat in top medical universities and colleges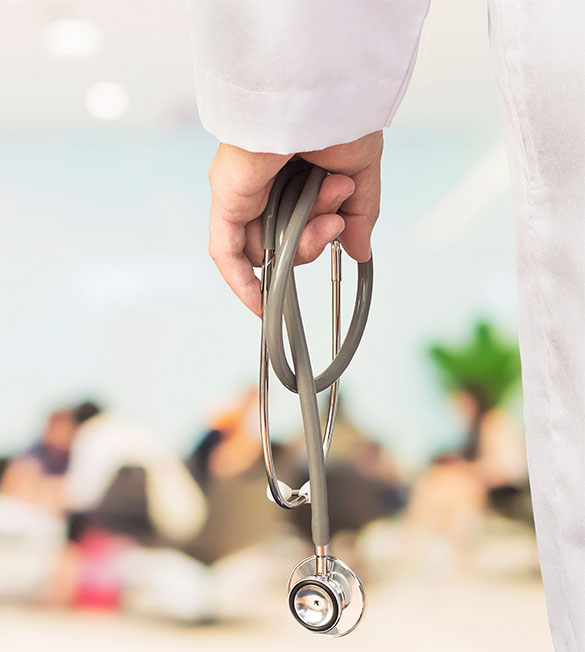 MBBS in India for the International Applicants
The possibility of offering Medical education at quite an affordable cost made India a significant destination for overseas candidates. Each year the number of aspirants for MBBS in India's top medical institutes is increasing. So, 15% of seats have been allotted by the MCI for the foreign students in the medical colleges along with the Non-Residents of Indians (NRIs). 
Apart from the 85% state quota seats and 15% AIQ (All India Quota) seats, deemed universities in India provide admissions to the NRI candidates under this 15% NRI quota that is reserved by MCI. Both Overseas Citizens of India (OCI) and Persons of Indian Origin (POI) are included in this NRI Quota. Nevertheless, it is important for them to clear NEET to get admitted to any medical college. 
The Indian government has set some reserved seats for the NRI (Non-Resident Indian) students and for the students who arrive from other countries 

The NRI medical candidates are able to bag admissions in government and private institutions 

NRI students are able to apply through the offices of the diplomatic consultants that are available in India 

In some special cases, NRI students need not pass the entrance tests

Indian Embassy could offer exact and more accurate information required by the NRI candidates 

The reserved NRI quota seats offer admission to the international students 

In NRI quota, the seats are allotted on the basis of performance and merit 

For the NRI candidates, the fees structure can vary in the colleges that are approved by the medical council
MBBS Course at a Glance
| | |
| --- | --- |
| Duration | 4.5 years |
| TOEFL/IELTS | Not required |
| NEET | Required with qualifying marks |
| Intake | September |
| Medium | Regional, Hindi, and English |
| Recognition | WHO and NMC approved |
| Maximum Fees | Private colleges- INR 8,50,000 per year |
| Minimum Fees | Private colleges-INR 4,00,000 per year |
| Minimum percentage  | 50 % for General candidates in PCB and SC/ST/OBC-40% |
| Processing Time | 45 days-60 days |
| Living Cost | INR 7500-9000 per month |
| Intake | September |
Eligibility Criteria to study MBBS in India
The minimum age of the students should be a minimum of 17 years during the period of

MBBS admission in India.

Applicants must not exceed 25 years of age for MBBS admission 

The medical applicants of the general category have to score 60% +2 grade, and the candidates of the reserved category need to achieve 40%. 

NRIs must have completed an equivalent qualification that is similar to the high school education of India, with their curriculum covering the primary subjects, namely biology, physics, and chemistry, in 12

th

grade.

Students must get an equivalent certificate from AIU (Association of Indian University), New Delhi.

However, for AIIMS, the minimum percentage for general is 60%, and for reserved, it is 45%.

Qualifying NEET is mandatory. 

Candidates can appear for AIIMS or JIPMER entrance tests, Karnataka CET, Kerala CEE, etc. 
Duration of studying MBBS in India
The MBBS course in India has a total tenure of 5.5 years, out of which 4.5 years are assigned for classroom study, and the final one year is for the internship program

If you wish to pursue a postgraduate program, then you need 3years 

Candidates opting for diploma courses will take two years to complete 

There is a specific time for other specialization programs.
Recognition of the Medical Universities in India
The below-mentioned prominent medical bodies recognize Indian Medical Universities 
UNESCO (United Nations Educational, Scientific, and Cultural Organizations)

WHO (World Health Organization)

NMC (National Medical Commission) 
Documents Required for MBBS Admission in India
The medical aspirants have to keep ready the documents to seek MBBS admission in India:
Aspirants must possess valid class 10

th

and 12

th

mark sheets

The scorecard of NEET is vital to get admitted to MBBS in India 

NOC from the Government of India, Ministry of External Affairs, and also NOC from the competent authority/ Ambassador of the country of the candidate to permit their study and stay in India 

The medical aspirants must possess a valid health check-up certificate, code of conduct certificate, school transfer certificate, and certificate of no criminal record 

To have passport-size photographs, a student Visa that is valid for the entire duration of the course, and a photocopy of their passport is also vital

National Certificate copy of aspirant from their home country 

The medical aspirants have to display the bank statement of their parent/guardian, which will indicate whether he/she is capable enough to pay the

MBBS admission fees in India

 
The procedure of MBBS Admission in India for NRIs
The MBBS Course of India trails the guidelines that are set by MCI (Medical Council of India). The process of admission is also set by MCI. The overseas students who seek admission in India need to send their application via the Office of the Diplomatic Consultant of their respective nation, which is located in India. The candidates have to clear the NEET examination with a top score to grab a seat in any reputed institutions for the course of MBBS without any donation. The overseas students can collect the details further regarding the course from the embassy of India that is placed in their own country. 
After qualifying for NEET, the aspirants can apply to the process of admission through 
The All India medical counseling for the overseas and NRI students Quota seats

The counseling of private medical colleges in India via the website of the directorate of medical education of their respective state

The Deemed Medical Colleges via India's Medical counseling committee. 
When all the applications have been received, then the board lets out the merit list. The students whose names are there on the list will be called for the process of counseling. The students are able to select the respective colleges as per their wish.
Syllabus for MBBS Course in India
Year
Semesters
Subjects

Phase I

1

st

and 2

nd

Semester

Pre-Clinical Subjects- Biochemistry, Bio-Physics, Physiology and Bio-Chemistry, Human Anatomy, and an introduction to the Community Medicine Humanities

Phase II

3

rd

, 4

th,

and 5

th

Semester

Clinical and Para-Clinical subjects- Microbiology, Pharmacology, Pathology, OPDs, Clinical postings at wards, Forensic Medicine, and Community Medicine

Phase III

6

th

, 7

th

, 8

th

, and 9

th

Semester

Continuation of clinical subjects- Clinical Postings, Pediatrics, Surgery, and Allied Subjects (Orthopedics, Ophthalmology, ENT, Anesthesiology), Medicine and Allied Subjects (Dermatology, Psychiatry), Gynecology and Obstetrics, and Community Medicine

Internship

Casualty, Otorhinolaryngology, Ophthalmology, Gynecology, and Obstetrics including family, Pediatric, Welfare Planning, Medicine, Surgery including Orthopedics, and Community Medicine
Imperative dates for the MBBS admission in India 
For MBBS, the academic year starts around September or October 

The candidates can apply to the medical colleges in June/July 
Direct Admission in MBBS For Foreign Students 
Admission to MBBS Courses is impossible in India after the 2017 Supreme Court Verdict. It is compulsory for foreign students to appear and clear the NEET online entrance examination to be eligible to study MBBS in India. If any student misses the chance to grab admission at the time of admission, they can get another chance into the MBBS course through direct admission
The private colleges in India are always ready to provide admission to overseas students based on management. The private institutions are permitted to fill a particular number of seats through donations on their own. Hence, overseas students get a huge opportunity to get easy admission. Nevertheless, the seats are pretty limited, so the applicants must be aware of the process of direct MBBS admission.
List of Medical Colleges/ Universities in India 
Maharashtra:
| | | | |
| --- | --- | --- | --- |
| SR.NO | COLLEGE NAME | NORMAL FEES (Annual) | NRI FEES (Annual) |
| 1 | BV Deemed University Medical College and Hospital, Sangli | 1998150 RS | 65,000 USD |
| 2 | Bharati Vidyapeeth DU Medical College, Pune | 2128665 RS | 77,175 USD |
| 3 | Dr DY Patil Medical College and Hospital., Pune | 2500000 RS | 50000 USD |
| 4 | Dr DY Patil Medical College, Navi Mumbai | 2575000 RS | 60,000 USD |
| 5 | Dr. DYP Edu. Soc. Deemed Uni., Kolhapur | 2060000 RS | 54,450 USD |
| 6 |  Jawaharlal NehruMedical College, Datta Meghe, Wardha | 2050000 RS | 45,000 USD |
| 7 | Krishna Institue of Medical Sciences, Karad | 2087000 RS | 99,000 USD |
| 9 | Mahatma Gandhi Missions Medical College, Aurangabad | 2000000 RS | 45,000 USD |
| 10 | MGM Medical College, Navi Mumbai | 2000000 RS | 60,000 USD |
| 11 | Rural Medical College and Pravara Institute of Medical Sciences, Loni | 1455000 RS | 57,000 USD |
| 12 | Datta Meghe Medical College Wanadongri Hingna Nagpur | 2150000 RS | 40,000 USD |
| 13 | Symbiosis Medical College for Women | 1229000 RS | 42,670 USD |
Karnataka 
Vydehi Medical College

Akash Medical College, Bangalore Rural

M.S. Ramaiah Medical College

Br. Ambedkar College

Raja Rajeswari Medical College and Hospital
Benefits of studying MBBS in India
India holds a position among the top countries for medical studies, and the universities are some of the prominent and finest ones in the world
Indian medical colleges provide excellent expertise and clinical knowledge
There are various government as well as private medical colleges in India 
There are around 73,000 seats available in MBBS in India 
The rank is higher because of its excellence in training and research programs 
The MBBS doctors of India are famous for their high reputation and expertise in abroad countries

The demand for MBBS in India is quite high. This is because the students pursue their medical education at the best and top universities in India, and they receive training from professionals who are highly qualified.

For the students who

study MBBS in India

have a great clinical exposure

Since there is a requirement of over 1lacs doctors every year, the government of India is focusing on creasing the number of MBBS universities in the country 

After you have completed your MBBS course from India, you will be able to get jobs in reputed pharmaceutical and healthcare sectors 

Excellent surgical theaters, laboratories, and classrooms having every modern facility 

Institutes are government affiliated having quite well-equipped modern equipment.

Most universities have a minimum expenditure of around Rs.2 lacs per year with the inclusion of food, college fees, and hostel fees and have provisions for Indian foods.

During the course, the medical students gain complete insight into the total surgery and anatomy practices which includes subfields like methods of surgery, pharmaceutical chemistry, human anatomy, chemistry, and human cytology. 

Students get the opportunity of practicing on actual human bodies 

The syllabus that is followed in the medical colleges of India is of global standards

Students have the benefit to attend international conferences and seminars 

The country of India values family very much, so you can be close to your family and friends when you are practicing medicine in India. 
Why Choose My Medical Study for MBBS in India?
Irrespective of whether you wish to study MBBS abroad or explore the medical field in India after you have cleared NEET, you must be assured that you select the best medical universities approved by NMC. You better collect relevant information from reliable and experienced consultants like My Medical Study. We offer the students full information on medical universities in India that are NMC approved and the process of admission in these universities. Over the years, My Medical Study has emerged as the pioneer in education consultancy. As far as to study MBBS in India is concerned, our experts can guide to in preparation for NEET and provide you with the best ways to get admitted into Medical universities in India that are approved by NMC.
You will find various good-to-know reasons behind selecting My Medical Study for the MBBS education:
Courteous and experienced counselors to answer your queries

Assistance after admission 

Tied up to the top universities

Competitive consultation fees

Multiple universities to select from 

Sharing information with students and parents 

Documentation support 

Honest and unbiased guidance 

Team of professional counselors who will assist you 

100% dependable education consultant 

Maintain high quality of services and follow international standards strictly

Highly skilled and trained team who are dedicated to help you reach your destination

History of having successful MBBS Admissions in India 
Services at My Medical Study 
Professional and reliable education consulting services 

Help to source education loan 

One-stop solution for every international course consultation requirement

Hostel facility along with good Indian food 

Transparent practices

24 * 7 support services 

Affordable services and friendly staff

Admission support 

Documentation support 

Help to choose medical colleges in India

Help aspirants to shortlist top medical colleges in India 

Provide counseling free of charge for

MBBS admission In India

 
At My Medical Study, you will be assured cent percent admission support for pursuing MBBS from India's top yet cheap medical universities. Students from any part of the country need not wait any further. Hurry and receive counseling from our experts and Contact Us.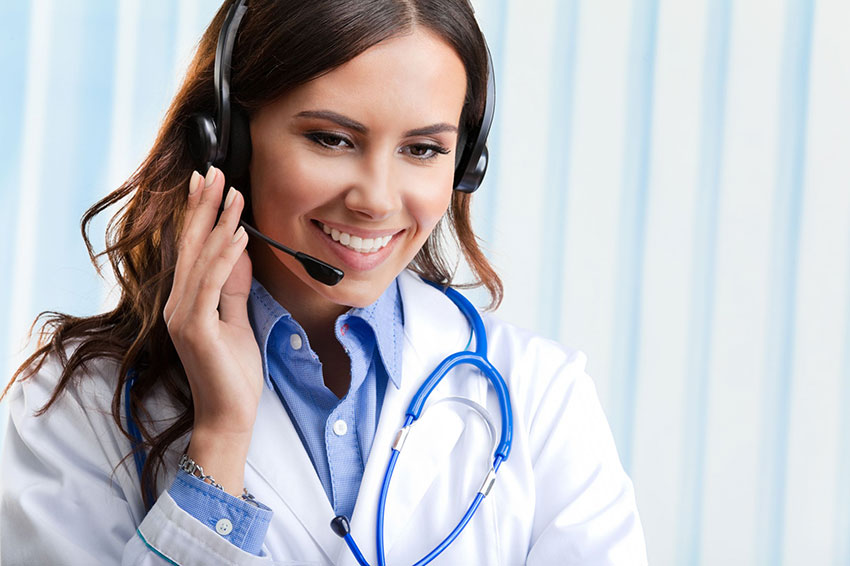 Can I practice in India after finishing my MBBS from abroad?
Yes, India permits students holding a foreign MBBS degree in practicing medicine legally after the candidate has cleared the screening test.
Is the quality of MBBS in India good?
Yes, the medical colleges in India are famous for providing world-class education.
Is MBBS in India expensive or cheap?
The course fee in the Government medical colleges in India is pretty low, but the private colleges are quite expensive.
Is NEET a challenging exam to qualify for?
Usually, it depends on the ability of the student, his/her concentration and hard work towards preparing for the exam.
Can I get admission to MBBS in India without scoring well in NEET?
Students are free to approach the private medical colleges available in India and get admission.
Are there any options for alternative courses for the NRI candidates who do not wish to pursue MBBS?
Yes, there are plenty of available options in India when it comes to selecting medical or paramedical courses like BDS, B.Sc. in Radiotherapy, Bachelor's degree in medical Lab Technology, Bachelor's Degree in Occupational Therapy, Bachelor's in Biotechnology, B.PT. 
Do I require a student Visa for pursuing MBBS being an NRI?
Yes, the NRI candidates who wish to study MBBS in India must have a student visa valid for the entire course duration.