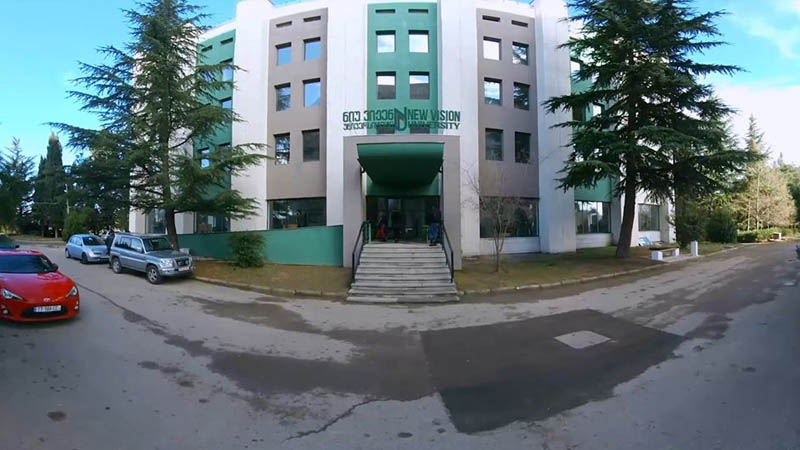 Study MBBS in Caucasus University
Every year, many students across the country dream of studying abroad, and MBBS is one of the most famous courses for which Indian students travel overseas. For students willing to pursue an MBBS degree from an institution with worldwide recognition, Caucasus University Georgia can be the best option for them. If you study MBBS in Caucasus University, Georgia, you will be able to unleash a new dimension of medical studies, which is full of adventure and lifelong experiences. Besides providing you with an amazing learning environment and readily available advanced equipment, here, you will be able to meet amazing people across the globe, including highly knowledgeable and professional faculty members that will help you in your career. They will guide you in your path towards the establishment and help you adapt to the changes that may come in the medical field in the upcoming days. The medical field is not only about gaining knowledge and experience, but also it is a field where you need to adapt and develop your problem-solving and communication skills as, without them, you will not become the strength for your patients. Here, you will learn how you can be the biggest strength to your patients so that your patients can completely rely on you in your professional future.
This University has global recognition, and also it is recognized by World Health Organization (WHO), National Medical Commission (NMC), Education Commission of Foreign Medical Graduates (ECFMG), World Federation of Medical Education (WFME), and Foundation for Advancement of International Medical Education and Research (FAIMER). 
Besides the amazing study environment and great scope to build a medical career, what are the other reasons to study MBBS in Caucasus University, Georgia?
Reasons why you should opt for Caucasus University
To study MBBS in this University, you will not have to qualify IELTS/TOEFL screening tests.
You'll be able to learn in English. So, despite being an international student, you will not have any language issues. 
Georgia is a very welcoming country where you will have the company of amazing people and also, it is a country with a very low crime rate and a high safety rate. 
The admission procedure of this University is devoid of entrance examinations.
You'll not have to worry about the accommodation as the University offers on-campus accommodation for international students.
MBBS Admission in Caucasus University, Georgia
The admission procedure for MBBS in this University usually starts in September, but as there are thousands of students across the globe who want to secure their seats in this University, it is suggested to apply as early as possible. 
What are the Criteria for MBBS Admission in Caucasus University Georgia? 
On the date of admission, the application should be over 17 and below 25 years.
The applicant should have graduated from high school with an equivalent degree in Chemistry, Biology, Physics, and English as subjects.
The applicant should have at least 60% marks in all the subjects mentioned above. 
Applicants who belong to SC/ST/OBC category must have secured at least 40% in all the subjects mentioned above. 
Applicants coming from India should clear NEET, and it is mandatory. 
The applicant should clear both IELTS and TOEFL.
Admission procedure in Caucasus University, Georgia 
First, the applicant has to fill out the online application form by submitting all required documents.
Once the application is reviewed by the University, the applicant needs to deposit admission fees into the University's bank account.
Then, the ministry of education and science of Georgia will issue an accreditation letter to the applicant within 30 days. The University will also receive a ministry order and issue an invitation letter to the student. 
Visa approval can take nearly 30 days, and once it is done, the day and date of departure will be finalized.
Note- For the year 2022-2023, the date of application will be October 2022-March 2023. 
Caucasus University Georgia mbbs admission fees
The annual fees of this institution is (approx) 4,90,000 rupees, including hostel fees. Remember that the fees can change without providing any prior information to the students.
The information about the primary admission fees will be provided by the University.
How to take admission in Caucasus University Georgia?
You will need proper assistance and guidance to take admission to this amazing University to pursue your desired MBBS degree. That's why My Medical Study is always here to guide you through the right path so that you can take an admission to your desired medical college without any hassles. Based in Pune, we are the leading consultancy in India that supports students across the country to pursue their dream careers by studying abroad. Our highly professional and knowledgeable experts will not only help you to choose the best college depending on your career goals but also will help you throughout the admission procedure, including the visa application. 
Contact us today to pursue your medical degree and kickstart your career. Read more
Want to be a Doctor?
Study at top Universities across the world.