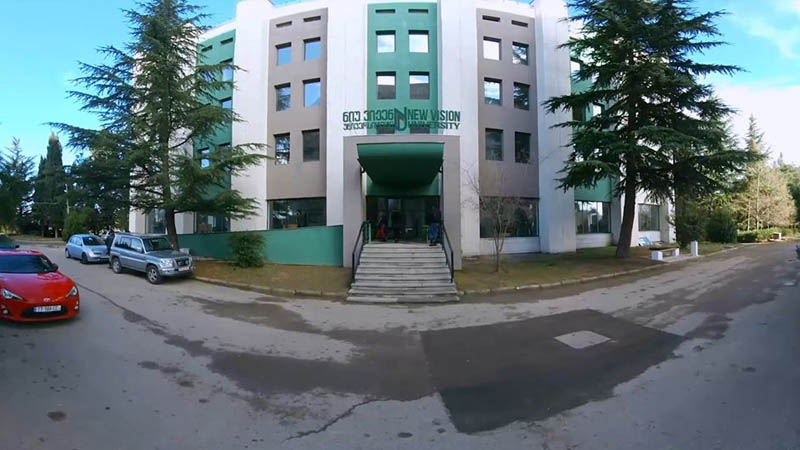 Ken Walker International University, Georgia
The best way to learn is through adventure- Study abroad to give your career wings, and we at My Medical Study will point you in the right direction. Are you motivated to enroll in the greatest medical school? We are here to assist you- Expert counselors can provide you with the best road plan. Learn from all across the world! Do you want to study MBBS at a foreign university? Georgia is one of the top countries providing efficient education services, especially for the MBBS field. Study MBBS from Ken Walker International University in Georgia, and get a quality education while studying abroad. 
The university provides high-quality instruction and research in the healthcare field based on global benchmarks of higher education. They support students' growth as experts and leaders who can contribute to their community by promoting the values of persisting education and lifelong learning. Upholding moral and ethical standards and acknowledging universal human rights is the vision that the university holds for its students.
Eligibility to Study MBBS from Ken Walker International University Georgia
Candidates for admission to the program must have completed high school or an equivalent educational program, 
They must clear the Unified National Admission Exams and possesses the necessary certificate. 

Results from the Unified National Admission Exams in priority subjects with university-predetermined suitable marks are also part of the admission requirements. 

Georgian people must earn a grade of 85% in English and 70% in Georgian for Biology, Chemistry, Physics, and Mathematics.
Studying in academic institutions without passing the Unified National Exams is governed by the rules of Georgian Ministry of Education and Science in a defined period due to assisting prospective students and students' demands formability. Students have to be a member of one of the following categories to qualify for the National Exam Waiver:
Foreign nationals and non-nationals who completed their high school education overseas or a comparable program;

Persons who studied and acquired ECTS credit from a foreign country's high educational institution are recognized in line with the country's laws; 

Georgian citizens who completed the last two years of their high school or equivalent abroad in a foreign, English-speaking country are also eligible.
Admission Procedure to apply to Ken Walker International University Georgia
It is possible to enroll in the program through the mobility method after one semester year of study is finished. Mobility is permitted 2 times a year within the times set by the Georgian Ministry of Education and Science, subject to the University's established policies and the mandatory processes authorized by the Act of the Director of the National Centre for Educational Quality Enhancement.
Courses Offered in Ken Walker International University, Georgia
Ken Walker International University offers three main courses to its students-
Stomatology

Medicine

Preclinical 
Furthermore, Ken Walker International University Georgia MBBS admission fee is about 7000USD.
FAQ'S
Georgia and the European Union have a solid and close partnership. Georgian citizens have had visa-free access to the Schengen region since 28 March 2017, while the EU-Georgia Association Agreement went into effect in July 2016. The EU is Georgia's main trading partner and gives Georgia over €100 million in financial and technical support each year.
There are 360 credits altogether in the Ken Walker International University to be studied for the medical program (MD). The course lasts for six years. A recent directive from the Georgian Ministry of Education has specifics.
Georgia is the third safest country in the world, as stated by the global database Numbeo. Thus, complete your MBBS studies at Ken Walker International University.
Want to be a Doctor?
Study at top Universities across the world.